Parramatta Aquatic Centre
Working closely with Parramatta City Council, Grimshaw, Andrew Burges Architects, McGregor Coxall comes an exciting addition to the constantly evolving city.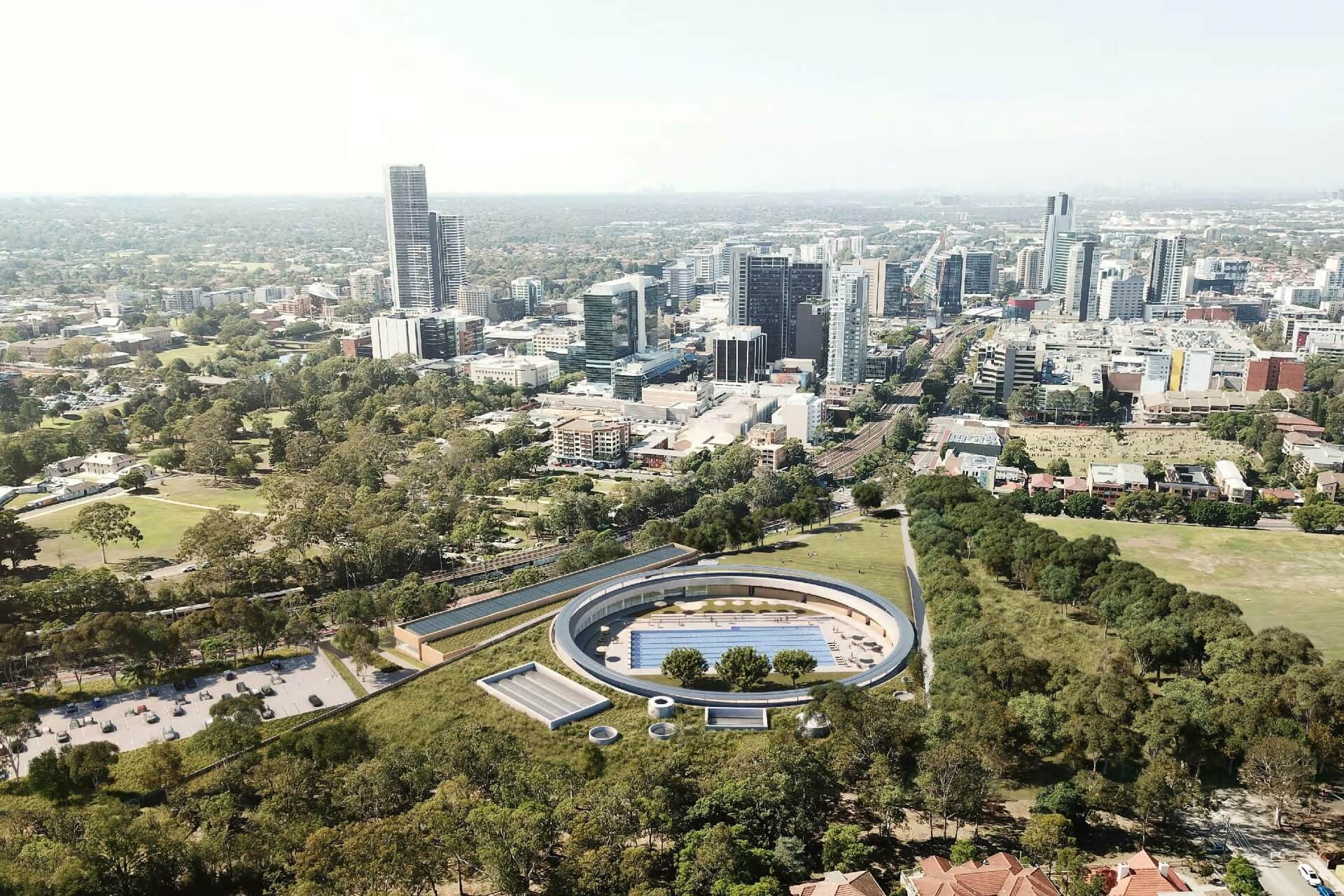 The design for the new aquatic and leisure centre was completed by Andrew Burges Architects, Grimshaw Architects and McGregor Coxall Landscape Architects. The consortium was chosen from a shortlist of four exceptional entries following a high-calibre international Design Excellence Competition.
The winning design locates the large scale of the Aquatic Centre program into its Parramatta Park setting with minimal disruption, delivering a high quality, contemporary aquatic leisure centre, while taking into account the heritage, topography and parkland setting of the Mays Hill Precinct site.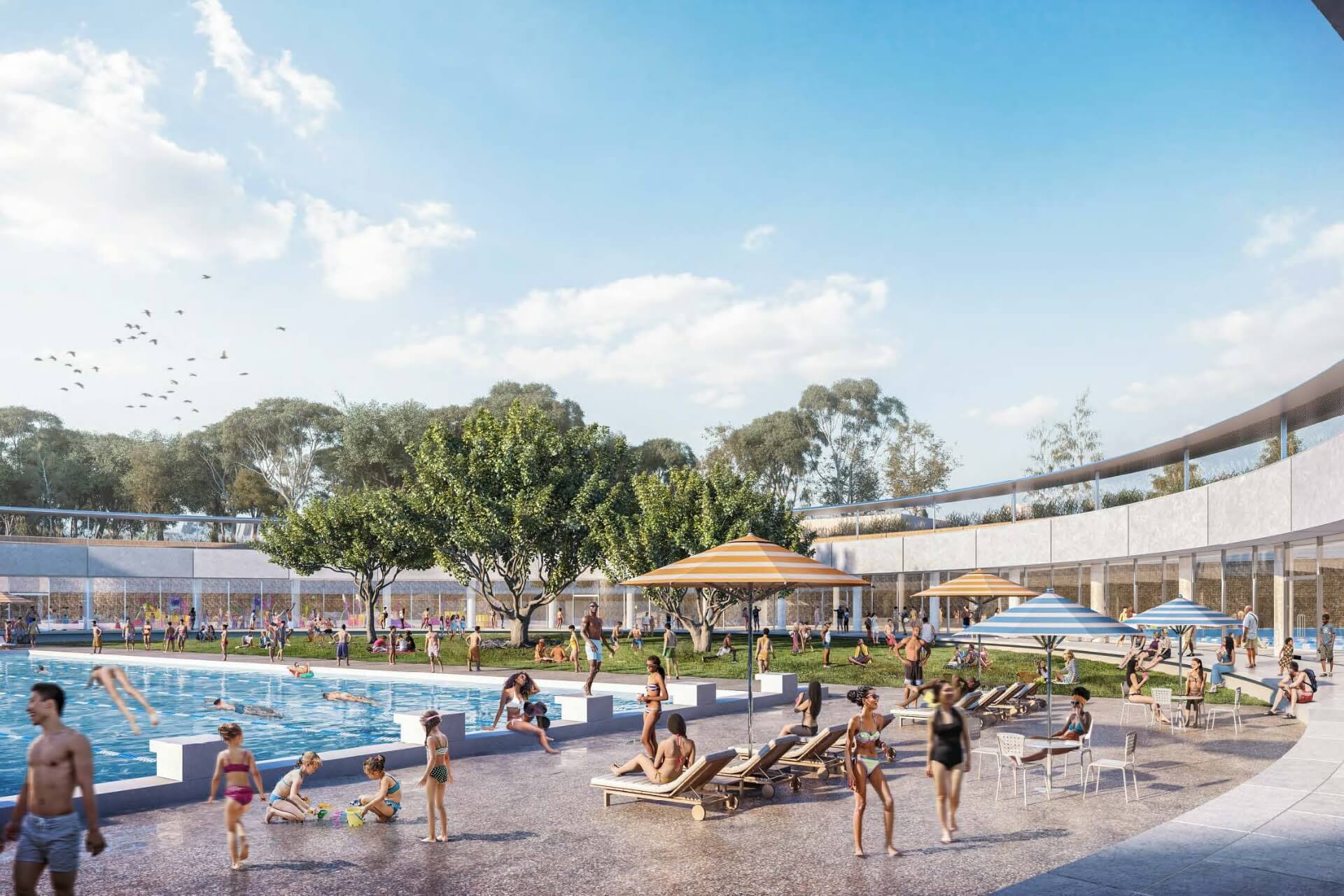 The design minimises the building footprint by locating the building deep within the topography. By substantially reducing the visible footprint of the Pac the design makes the scale of the project suitable for its unique setting and complimentary to the small scale of other built elements within the park Context. It enables the continuation of high levels of pedestrian permeability, retaining and improving pathways and connections.
The design recognises the whole of the Parramatta Park context as a Special Character Area, creating a design solution that prioritises the pre-eminence of the Parramatta Park landscape as the strategic driver for the Aquatic Centre design.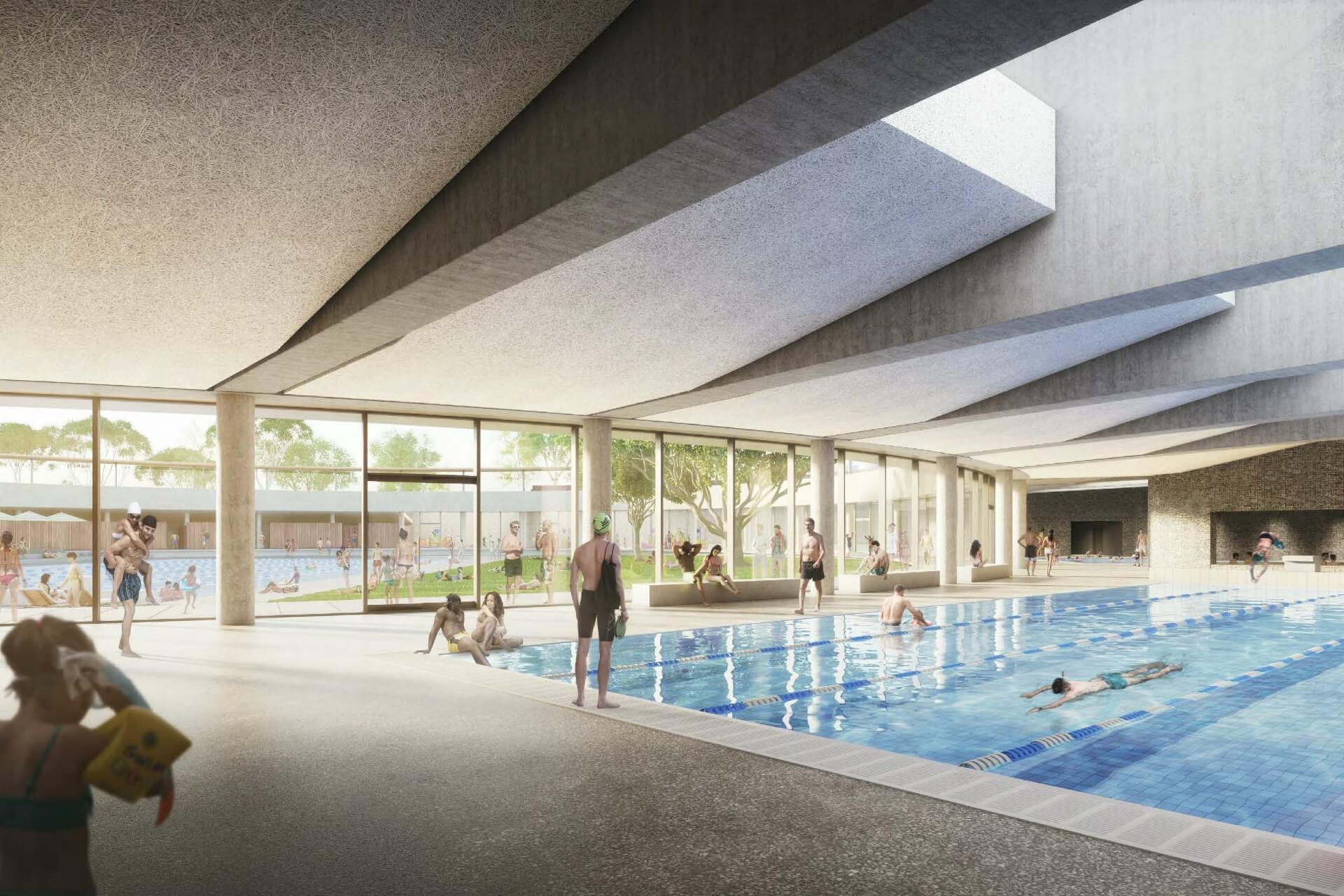 The architectural design organises the functional spaces of the Aquatic and Leisure program on a single level for simplicity and ease, and employs the circular external space of the outdoor pool as a clear and legible spatial element around which all programs are organised. The circular 'ring' design provides clear sight lines and legible circulation for the connection of all programmatic elements. Within this structure all programs have been organised according to best functional relationships, best pool orientation for sun and shade, and best opportunities for views of the park and city beyond from the main internal pool hall.
Specific functional relationships considered key to the design include the programming of the facility entry in a manner that is well connected to pedestrian and parking entry points, a community social space including café, foyer and retail opportunities.
Copy courtesy of Parramatta City Council